Have you ever wanted to be somewhere else or to be something else? Then you weren't quite sure you could get there or become that person? Maybe you've told yourself "Someday, someday, I'll do that", or "I'd love to be like that, but I can't, it's just not in the cards." All those things you haven't done that you wish you had done, the person that you wish you were but you're not there yet. Well, I'm definitely not there yet, but I am excited to get to take part in what feels like one of those dreams that I've had in me for a long time.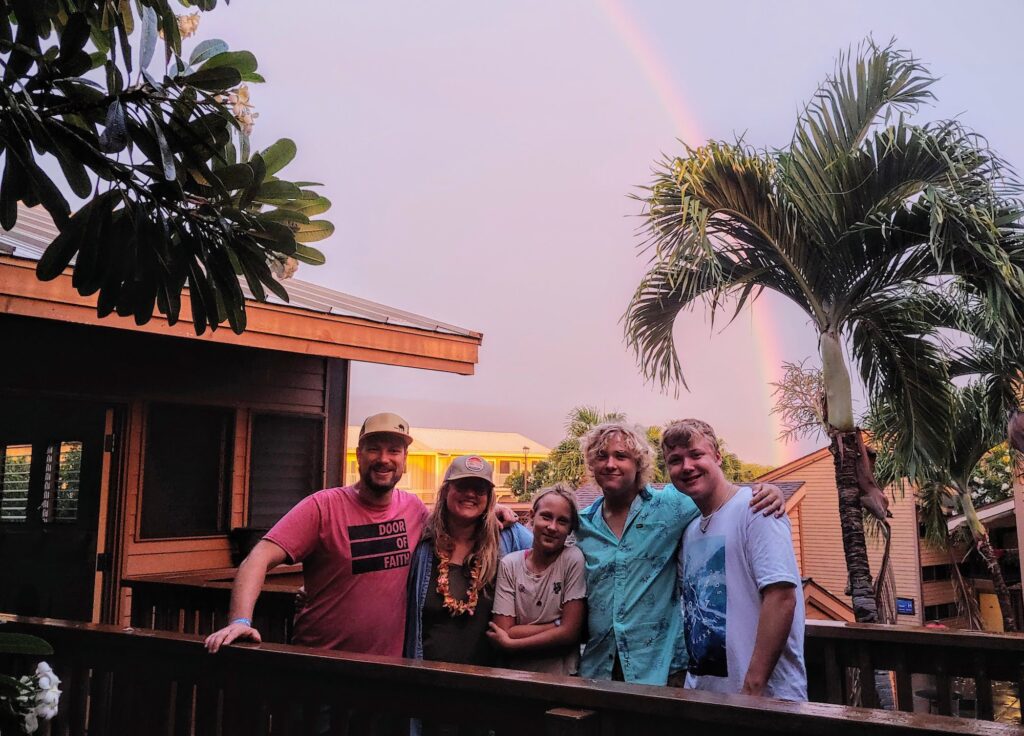 There were a lot of feelings when we took the plunge and decided to make the move here to join YWAM/University of the Nations. Some hopes and dreams had been sitting with Emily and I for many years. Emily became a nurse because of her experience helping medical missionaries as a teenager in Haiti. I was also inspired from Mexico mission trips as a teen and later when we did our YWAM outreach (17 years ago!). I've been hoping to use creative media and technology skills for outreach work for a long time. Life goes fast and you start to wonder if those opportunities are going to remain dreams.
Well, I'm incredibly excited to be joining a medical outreach team with YWAM Ships in Papua New Guinea (PNG)! This beautiful country is hard to get to, there are numerous needs, and there are many opportunities opening up to help. Our studio will be accompanying a medical team as they meet basic needs in different villages and towns around Madang. We will also get to premiere the documentary Beyond the Island, which is about the HIV epidemic in PNG. Sylvia, the heroin, speaks against the shame and fear surrounding different stigmas in their culture. She offers up hope, forgiveness and practical ways forward after HIV. To get to be a small part of this resonates with my soul.
The plan is to be there for around 3 weeks, with 2 in Madang and 1 in Port Moresby. Some of our goals are: capture stories of healing and impact, share the documentary and a domestic violence video, get footage of the Oral Bible Translation project, and create a music video to accompany the documentary. Please be praying that God will use these different initiatives to bring peace and renewal to these wonderful people. Our hope is that this country would be a regular touchpoint for us and our family. We would like to build relationships with folks there and to bring our children with us to help serve.
I hope this helps to bring up hopes and dreams that have been dormant in you. Maybe now is the time to take a step towards that dream or to make that change you've been thinking about.
Financially, this is one of the more expensive countries to get to but once I'm there the daily costs will be affordable. I would love any help! Here are the rough costs of my needs:
As I take this next step, I'm so thankful for the many people who have poured into my life in various ways: through prayer, conversations, practical needs (coffee!), financial, and more. I know that along with the Holy Spirit, I will be taking each of you with me and I can't wait to share the amazing stories of transformation, renewal, and healing when I return.