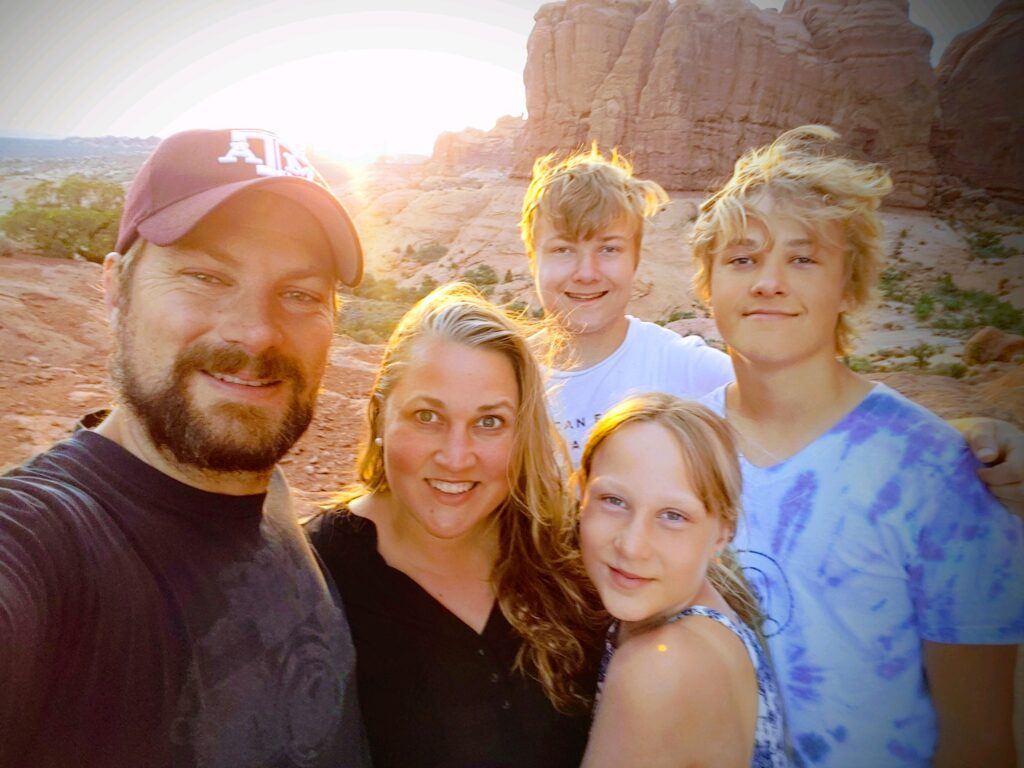 Right after we got married, we sold everything and went to a Discipleship Training School (DTS) with Youth With Mission (YWAM). This was a HUGE milestone in our life and one that encouraged our personal relationships with the Lord, built upon a solid biblical foundation, and solidified a love for the Nations in our hearts, simply put, we desire to Love God and to Love Others. It was during this time abroad that we felt our hearts stirred to one day do Missions with our children.
Fast forward 17 years, 3 children later, through ministry in Texas and Church Planting in Oregon, we have tried to live ON MISSION wherever we are. While serving our local church and communities, we have continued to feel our hearts drawn to the Nations, and to YWAM in particular.
Last year we sold our home in Oregon and felt the need to 'get ready' and have lived in a month-to-month rental while seeking what God has next for our family. This spring, we felt that God placed Hawaii on our hearts, and we even had the opportunity to visit the island of Maui in April and May on a family vacation. Conversations started with the University of the Nations Campus in Kona shortly after our return and it was rapidly apparent that the opportunities to serve were abundant and the laborers were few. God is at work bringing the Nations to Hawaii! Hundreds of students and families come every quarter from AROUND THE WORLD to get biblical training and learn skills to take back to their home communities/villages and do mission work around the world. Even during the pandemic people have been able to get training at YWAM Kona and be sent out to the Nations!
We started praying about going and felt called to apply! We were accepted as staff at the end of July. Stephen will be joining Innovision Studio and will help bring the Gospel to the Nations through Film, Video, and Media. Emily is planning to connect with Medical Ministries on campus who serve and train missionaries in Whole Person Care and Medical Skills so that they can take these skills into remote areas around the world. We will participate in Worship, Prayer, Discipleship, and Ministries in and around the Hawaian Islands. We will also join short term missions around the world while we are there for the next 2 years. A huge answer to prayer is that Quinten and Kadence, despite a usually long waitlist, were accepted into The Learning Center School on Campus. Titus will be doing an online curriculum through Liberty University, and all three will be able to participate with the various ministries on the YWAM campus.
---
Subscribe to our newsletter!